One Saturday evening in June some of the Trustees and Members headed off to the Chesham Open Air Pool for an exclusive swimming session set up for Autism Bucks, and paid for through the genoristy of The Rothschild Foundation. This is a wonderful facility made even better by the kindness and the relaxed approach of the staff, whom we can't thank enough.
Following a blisteringly hot day previously, the temperature plummeted to around 15 degrees and the rain threatened. Undetered, our members took the plunge and were treated to an hour's swimming in the heated pool.
The pool, together with a gym and tennis courts, is run by Chesham Moor Gym and Swim. The place has a long and interesting evidence as shown on these boards.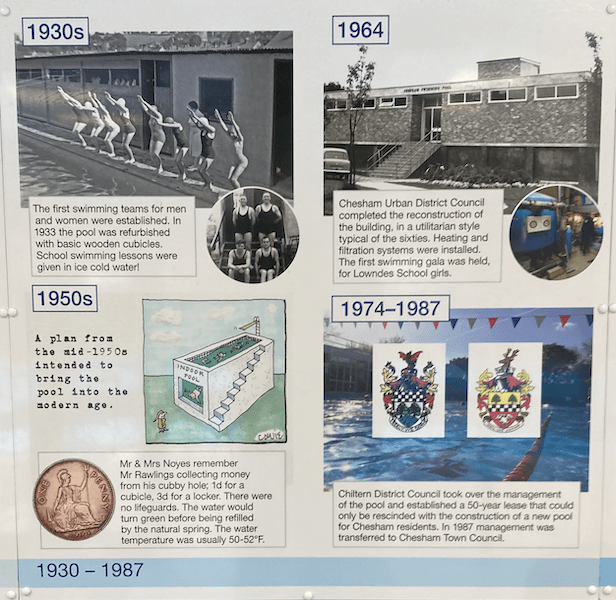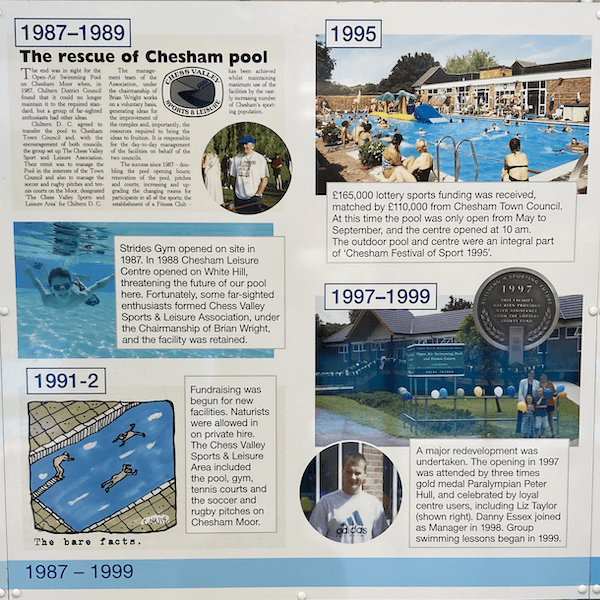 As our members know only too well finding a place that's autism-aware is not easy, so all credit to the staff for their understanding and sympathy. We shall be coming back here very soon.